Smoky Mountain Brewery
Friday, November 7, 2014
Tonight LHB and I were on our regular Friday evening raw milk pickup and at the last minute decided to dine at the Smoky Mountain Brewery.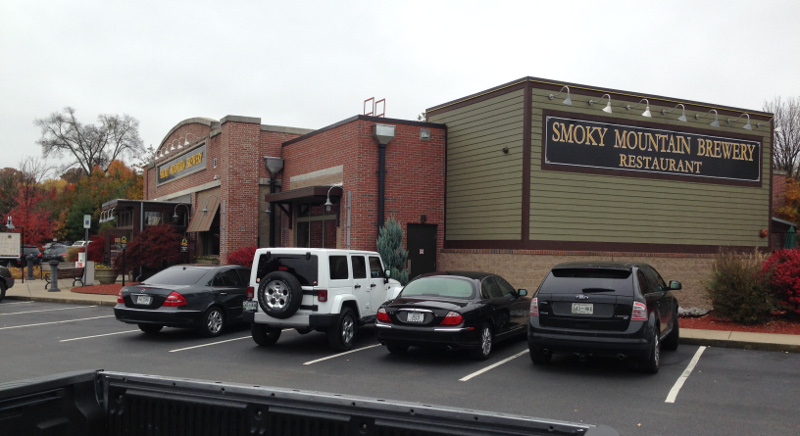 I disliked beer for a while until I could taste it's subtleties. SMB was actually the first brew I tried a couple years ago when we lived in our Knoxville apartment. I've tried a few since then and found some that I liked, and a number that I didn't. I was a little hesitant tonight, going back after a couple years. "What if it's a waste and the beer is nasty?"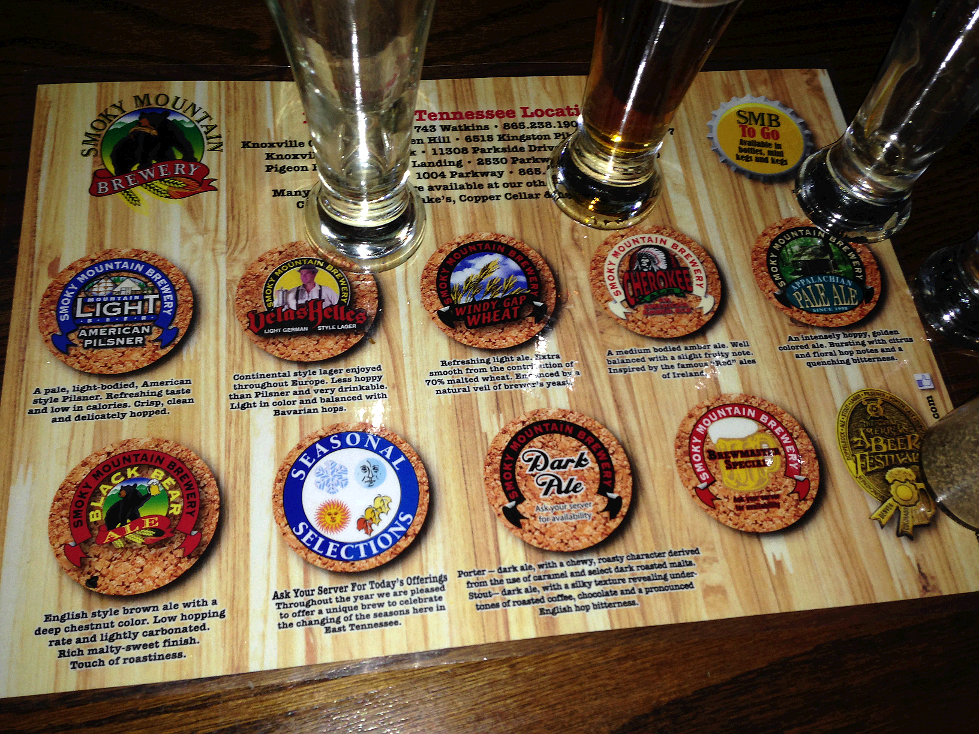 But I was determined to keep the Word of Wisdom1 and sampled five of their brews. To my amazement they were all actually very good, complex, some toasty, some fruity like grapefruit, some stout, some mellow perfect with an orange slice.
Rib eye stake pairs well with beer BTW.
In good humor afterwards, LHB and I had some good laughs, a good time and threw some false notions "on the ground!" LHB said it was like Rescue Remedy, I said yes, with like ten times the beneficial effect!
"Beer is proof that God loves us and wants us to be happy." (supposedly Benjamin Franklin)
Surely, I am an apostate Mormon in some eyes or a dissapointment, dangerous or foolish. Its ok, I forgive you. ;)
Luis, next time save one for me!
--
Notes
1. "...barley...for mild drinks, as also other grain." (D&C 89:17)